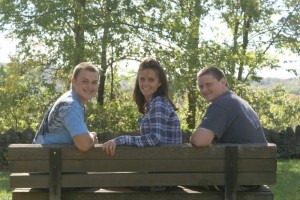 Thank you for visiting Cole's Hope Foundation's Blog! My name is Gina Buehner and I am Cole's mom, forever. I am the mother of two beautiful boys, Blake, who will soon celebrate his 21st birthday, and Cole, who is now our guardian angel. On October 21, 2014, we lost one of our extraordinary sons, Cole, when his life was taken while he was riding a motorcycle and another driver failed to yield at an intersection.
While we struggle to fight our way through this nightmare, I have found sharing my thoughts, Cole's story, and his passion to help others to be therapeutic. Cole's Hope Foundation was created to keep Cole's spirit of giving others HOPE alive. I encourage you to read all about Cole's inspirational spirit and our reason for creating this foundation on our website.  We will continue  his passion for the rest of our lives. We will offer HOPE, to those who need it most.
I hope that as you read my blog posts, you might smile, laugh, and find inspiration for whatever circumstance you might be going through yourself.
Live life to the fullest,
Gina Buehner
Cole's mom forever.